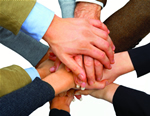 Going Places provides ready to deploy product and practice to implement a sustainable environment initiative in large businesses, government and City Councils. This many award winning program, in concept, design and implementation, assists government, city councils' corporations and Communities promote sustainability, with ease and professionalism. The Going Places program involves everyone, employees, employers, vendors, shopkeepers, contractor, green travellers and those who can't! Like the Green Travel Program, everyone gets to see the valuable contribution that make in a visible and tangible manner.
Going Places - Building Sustainable Communities
Going Places program was first developed at the initiative of City of Darebin in 2006. The program became an astounding success within its first six months of launch. After the success of Green Travel Travel Program, Kate Myers designed this program to further take the Sustainable initiative deeper into community. The program is open to residents of the City Council who pledge to make two less trips by car. It recognises and rewards them for their effort. The local businesses also chip in to provide rewards such as discount vouchers or promotions for Sustainable Community. This increases interaction between local people (or who work there) and local businesses.
Green Traveller or not, Going Places is a program for everyone
Going places involves everyone into community. It is not restrictive about Greener Modes of travel and the emphasis is on building a community that responds to sustainability. The program includes everyone and motivates them to do, what they can, for sustainability, in a way they can. This way, the change in behaviour is permanent and sustainable. The program provides participants and program managers the valuable contribution that it is making.
Program designed for
Corporations, City Councils, Government
Compared to Green Travel Program,, Going Places is designed for larger coverage and suits major corporations, Government, City Councils or Large businesses. The program can be structured to deploy it Department-wise, state-wise, council wise and the program performance measured as such. The program can start from a single location and department can spread to multiple locations, in different countries. With this program, stakeholders can visibly and at a glance see for themselves, the valuable contribution that they make.
Going Places Program Benefits
Going places offers a program to bring everyone under the umbrella of sustainability. The benefits are:
Simple and Effective tool to encourage people join the Sustainability Initiative. Easy to implement for Program Managers and being Web Based, easy to deploy & manage for IT Managers.

Easy to Expand- The program is easy to expand starting from a simple or single deployment to cover multiple offices in multiple locations or countries!

Measurable Results- The program provides its progress in a visible and tangible manner, that is available for all stakeholders to see. The participants can wee how their small contribution adds to become a major change

Empower Participants- The program provides a dedicated audience to spread your sustainability message and practices to a receptive audience. Empower participants with the knowledge on such matters and see the result yourself

Self propagating - The program comes with its own momentum and drive. It is becomes a wave through Recognition & Rewards and ability for people to be able to invite others and run initiatives of their other interest.

Create a Sustainable change for Sustainability- Create a permanent change in people for Sustainability without making it fashion, fad or forced. See the results for yourself or commission us to it for you.
Going Places Program Description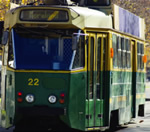 Going Places program is a web-based system that is installed either on the workplace Intranet or Internet. The program can be hosted by Envigreen to make it more cost effective and fixed cost operation for a Workplace or Community.
To participate, employees / associates register into it with a password of their choice. The Registration process requires participants pledge two less Car Trips than usual, in a week. After making this pledge, the participants are ready for a whole new experience into sustainable living.
After registration, participants enter the two less trips by car and KMs they save in the process. The program provides Rewards at various point levels and participants can claim them. While some awards are provided by the the City Council, business or other program owners, many others are contributed by others e.g. vendors, bodies within a Corporation or City Council, individuals or other connected people.
The program converts these Car less trips into useful data in the form of Greenhouse Gas emission savings, Fuel Savings, KM savings and many others. Participants can view the contribution that they make as well as that of the corporation. In multi-location situation, it is possible to see how others are faring as well.
The Program Managers have access to useful Reports from the program as well helpful utilities to assign multiple Program Administrators, Moderate Messages and communicate with the Going Places Participants through emails or messages within the program. Participants have the option to send messages to each other and drive or be part of initiatives started by others. Purchase Going Places Program
Going Places program is highly customisable and provided as a service.
Going Places Program- The program is offered as a hosted service with a minimum 3 years commitment. Program costs start from Australian or US $6,000 and depending upon the implementation size, will rise accordingly. There is a small set up fee.

All Inclusive Charges - The charges are all inclusive.

Ongoing Costs - There are no other ongoing except when you require additional services

Consulting- Make use of our consulting services to implement the program in time bound manner with visible results and save valuable time of your staff. The consulting services are priced @$120 per hour in Australia and provides you program progress and management reporting.
To buy, simply email - steve@envigreen.com.au or call (03) 9802 5516 from within Australia or +61 3 9802 5516. Our Time Zone is AUSTRALIA EASTERN STANDARD TIME that is - GMT / UMT 11.00 Hrs. During Non Work Hours, you can leave a voice message or send email.